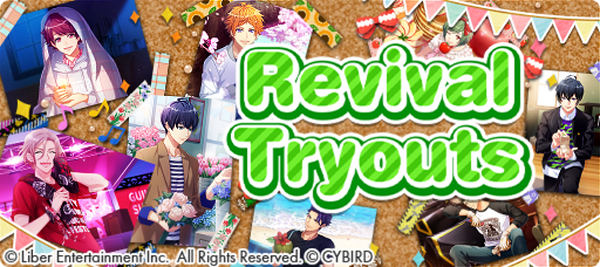 Duration
Start: 10/15/20 19:00 PDT
End: 10/31/20 18:59 PDT
Important: This is a special Revival Token Tryout, where you can choose which cards you want. Use Revival Tokens

(R),

(SR),

(SSR) instead of

Gems. Revival tokens will expire after the tryout ends, so use them ASAP!
Cards offered won't give any boosts during the 1st Anniversary Event.
Cards you can obtain
You can only choose 1 copy of a single card.
SSR
SR
R
Community content is available under
CC-BY-SA
unless otherwise noted.