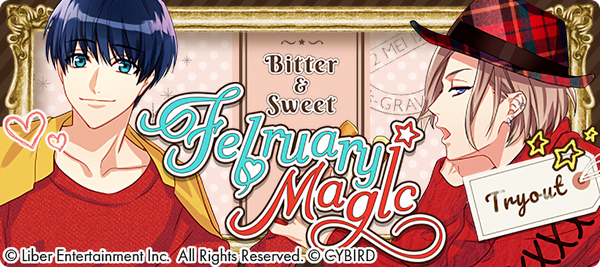 Event Duration
Start Bitter: 2/3/20 19:00 PST End Bitter: 2/8/20 18:59 PST
Start Sweet: 2/8/20 19:00 PST End Sweet: 2/11/20 18:59 PST
Start Bitter & Sweet: 2/11/20 19:00 PST End Bitter & Sweet: 2/15/20 18:59 PST

Important: This is three-part tryouts, meaning the tryout has two main parts (the Bitter and Sweet tryout) and at the end a combined tryout where all cards from the previous two tryouts become available.
Revival Event
Start: 02/05/21 19:00 PST
End: 02/15/21 18:59 PST
Important:This is only a chance to get previous tryout cards that you missed, and there will not be a revival event paired with it.
Cards you can obtain
When doing a 10 pull, you'll have an SR guaranteed.
Bitter Tryout Cards
Sweet Tryout Cards