Wiki Notice
Due to the recent engine change, some parts of this wiki are broken. Please understand that it will take a while to fix the issues. If something is very broken please message an admin about the issue.
Thank you!
Welcome to the A3! Wiki, Director!
Feel free to contribute and ask questions if there is anything you're not sure about. But, before you do please read our
Community page
to get familiar with the
rules
,
image policy
and guides.
If you have any questions please contact an
admin
.
Note: This wiki contains spoilers, read with caution!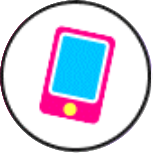 Check out the latest blog entry from the Mankai Troupe members.
This time it's Citron's blorg part1 by Citron.
General Disclaimer
The A3! wiki is organized by a voluntary association of individuals (a.k.a. fans). We are in no way affiliated with Liber Entertainment or Cybrid. All rights are reserved and attributed to Liber Entertainment and its subsidiaries.

All image sources and game assets that are not published by official accounts from Liber or Cybird are taken with permission from http://yaycupcake.com/a3
About the Game
A3! (エースリー) Act! Addict! Actors! is a Japanese mobile card collecting game,
developed and published by LIBER Entertainment.

Collect anime styled cards and meet a lot of different men, each with their own personality. See them interact with each others in cute mini games and plays. Your favourite actor will greet you everyday, he will even wish you happy birthday! You take the role as the director of Mankai Company to save the theater.
Current Event and Tryouts
Ends in:
Ends in:
Ends in:
Community content is available under
CC-BY-SA
unless otherwise noted.