The English A3! app has stopped operating!
This wiki will be focusing on archieving the app.
If you wish to contribute, please follow our
To-do list
. Please visit
Yaycupcake.com
for a more updated wiki (that covers the JP app).
Welcome to the A3! Wiki, Director!
We're a collaborative community website about
A3! Act Addict Actors
We invite you to join our community and help us make this wiki even better. Help us by creating or editing any of our articles! We're currently editing over
1,211
articles since January 28, 2017. Please see the
Community page
before contributing. Have fun editing, Directors!
Wiki Statistics
9,242
pages
1,211
articles
5,339
files
7
editors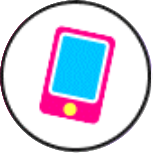 Check out the latest blog entry from the Mankai Troupe members.
This time it's Halloween Makeup by Azami.
General Disclaimer
This wiki is not affiliated with nor endorsed by Liber Entertainment or Cybrid. All rights are reserved and attributed to Liber Entertainment and its subsidiaries.

All image sources and game assets that are not published by official accounts from Liber or Cybird are taken with permission from http://yaycupcake.com/a3. Licensed material used on this site qualifies under fair use and Creative Commons license. All trademarks go to their respective owners.
About A3! Act Addict Actors
A3! (エースリー) Act! Addict! Actors! is a Japanese mobile card collecting game,
developed and published by LIBER Entertainment.

Collect anime styled cards and meet a lot of different men, each with their own personality. See them interact with each others in cute mini games and plays. Your favourite actor will greet you everyday, he will even wish you happy birthday! You take the role as the director of Mankai Company to save the theater.
Meet the Troupes of Mankai Company
Join the A3! Discord
Birthdays
January 8
January 10
January 13
January 22
Latest Posts
Hey everyone! As you may have noticed, the english app will stop operating after the 2nd anniversary (early November), meaning there will be some massive changes to this wiki.
This wiki was made to fo…

Homaron
•
forgot about the mankai stage autumn album on 10 i think