3 Cheers for Mankai Company! is a special Anniversary Event and Cheer Event. The main function of this event is to use Cheer Points

to cheer on your favorite Actors. You can get limited time badges for each character if you give enough Cheer Points to a certain character. During Cheer Events, collect as many Event Points as you can to get rewards and Event Story chapters. The more you get, the better the prizes are. Collect Cheer Points to cheer for actors as well.
How to Participate
Events are accessible through the Event button on the Play tab, or directly through the main page slider. If there is currently not an event ongoing, then the button will be grey and you will not be allowed to click on the page.
Duration
Start: 10/15/20 After Maintenance
End: 10/25/20 23:59 PDT
After Events finish, the Event Programs will only be available from the Main tab. You will not be able to further play the event and get points for it, but may look at the Cheer Station, your final ranking, etc. The main Practice will disappear after the event has ended and you will no longer be able to play it.
As always, you will still be able to read Event Chapters after the Event has finished.
Overview
Play the Event Practice like you would normally do. However, Shows will randomly pop up during your practice. Complete the performances successfully to gain Cheer Points.
Use Cheer Points to support your favorite actors in the Mankai Cheer Station. It will be accessible through the Event Page with the purple "Mankai Cheer Station" button.

Select the character you want to cheer on my clicking on their profile icon. You can see how many Cheer Points you have in total, how many you gave to that character, your Rank, etc.
To give Cheer Points, press the pink "Send Cheer" button. There, you can select how many you want to give. You have the option to choose 100, 500 or 1000 points, but can also enter a custom number. You can give all the Cheer Points you currently have by pressing on the yellow "Select All" button.
By giving 1000 points to a certain actor you will earn a Limited Badge. No reward will be gained after 1000 points

Rank in the leaderboards to compete with other players on who gets the most Event Pts.
Cheer Points
You can earn Cheer Points mainly by completing Shows or doing Tryouts. Other methods will have limits to how much you can earn. Special Login Bonuses will also give some Cheer Pts.
Action
Cheer Pts
Max times earned
Shows
Clear Matinee
x6 Cheer Points

Unlimited
Clear Soiree
x7 Cheer Points

Unlimited
Clear Finale
x8 Cheer Points

Unlimited
Clear Encore
x10 Cheer Points

Unlimited
Tryouts
x1 Pull
x15 Cheer Points

Unlimited
x10 Pull
x150 Cheer Points

Unlimited
Daily Missions
Complete all
x50 Cheer Points

x9 (total 450 Cheer Pts)
Trading Post
x200000 Coins

x10 Cheer Points

x10 (total 100 Cheer Pts)
x30 Supporting Actor Awards

x10 Cheer Points

x10 (total 100 Cheer Pts)
Shop
Spend x60 Gems

x50 Cheer Points

x2 (total 100 Cheer Pts)
Spend x250 Gems

x250 Cheer Points

x2 (total 500 Cheer Pts)
Spend x680 Gems

x600 Cheer Points

x2 (total 1200 Cheer Pts)
Practices
Daily Practice
Starting from 10/16, each day will have a limited time Daily Practice. It will feature a pair of actors with a fully voiced Mini Chat when you collect enough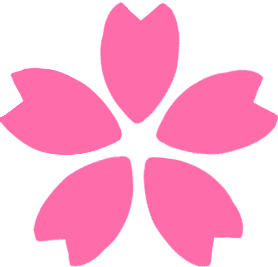 Flair! All times will be in PDT.
All missions will be the same for each Practice.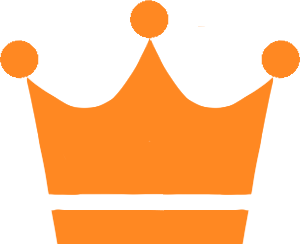 Actors Rush Mission:
Set off Actor's Rush during Practice.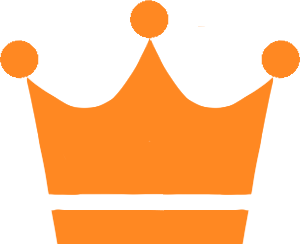 Multigroup Mission:
Clear a Practice using 1 Actor from each troupe.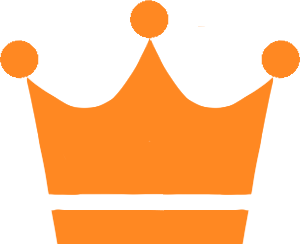 Multi Clear Mission:
Do Daily Practice 3 times.
Shows
When a Show pops up, meet the amount of Points required. Spend SP to play a show. Kame Boxes

and Kame Buns

will replenish it.
If you cancel a Show, the required points will go down. Show Points correspond with the number of Cheer Points you earn.
Shows rotate in Matinees, Soirees, and Finales. Sometimes after those, there is a random chance of an Encore appearing. Encores require much more points.
Use Cheer Boosts (not to be confused with Cheer Points) with extra SP to multiply your points. If you fail to meet the Pt requirement of the Show, you have another chance to successfully meet it.
Don't cancel an Encore unless you run out of time because they are a good chance to get a lot of Event Pts and Cheer Pts at once.
Special Cards
Some Cards will offer boosts during Shows. Using them in your Show team or having them as a Guest Actor will give an advantage. These bonuses will not occur when Special Actors are used as Support Roles (where members are selected automatically).
Positive effects include:
Event Performance Boost - Special Actors will provide stat boosts for Co, Ac, and Dr during the event period. Stats will be boosted depending on a) how many Special Actors you have on your Team and b) how many times they have been bloomed.
Increased Event Points - Clearing an Event Show with a Special Actor will result in an increase in rewarded Event Items. Event Points earned will also go up depending on a) how many Special Actors you have on your Team and b) how many times they have been bloomed.
Event Point Rewards
Event points rewards go from 50 - 1500000. Rewards follow this pattern:
Point Rewards 50 - 25,000
Points required
Rewards
Points required
Rewards
50Pt
Event Story

100Pt
1 Limited Onigiri

200Pt
3 Limited Kame Bun

333Pt
1 Supporting Actor Award

400Pt
500 Friend points

500Pt
Event Story

600Pt
5 Gems

700Pt
1 Co Kashima Yuzo R 【Super Demon Coach】

800Pt
2000 Coins

900Pt
1000 Friend points

1000Pt
1 Limited Onigiri

1200Pt
1 Ac Kashima Yuzo R 【Super Demon Coach】

1500Pt
Event Story

20000Pt
3 Limited Kame Bun

2200Pt
2 Spring Seeds

2500Pt
1 Dr Kashima Yuzo R 【Super Demon Coach】

3000Pt
5 Gems

3200Pt
2 Summer Seeds

3500Pt
1 Lead Actor Trophy

4000Pt
1 Co Kashima Yuzo SR 【Ultra Demon Coach】

4200Pt
2 Autumn Seeds

4500Pt
2 Winter Seeds

5000Pt
Event Story

5500Pt
2 Spring Buds

6000Pt
2 Summer Buds

6500Pt
5000 Coins

7000Pt
3 Limited Kame Buns

7500Pt
2 Autumn Buds

8000Pt
2 Winter Buds

8500Pt
1 Limited Bento

9000Pt
1000 Friend Points

9500Pt
Limited Kame Box

10000Pt
Event Story

10500Pt
2 Spring Flowers

11000Pt
5 Gems

11500Pt
2 Summer Flowers

12000Pt
3 Limited Kame Buns

12500Pt
2 Autumn Flowers

13000Pt
1000 Friend points

13500Pt
2 Winter Flowers

14000Pt
1 Limited Onigiri

15000Pt
Event Story

16000Pt
5000 Coins

17000Pt
Limited Kame Box

18000Pt
1 Support Actor Award

19000Pt
Event Story

20000Pt
1 Ac Kashima Yuzo SR 【Ultra Demon Coach】

21000Pt
5 Gems

22000Pt
1 Lead Actor Reward

23000Pt
Event Story

24000Pt
2 Spring Buds

25000Pt
3 Limited Kame Bun
Point Rewards 26,000 - 700,000
Points required
Rewards
Points required
Rewards
26000Pt
1 Limited Bento

27000Pt
1000 Friend points

28000Pt
2 Summer Buds

29000Pt
1 Limited Onigiri

30000Pt
Event Story

32000Pt
2 Autumn Buds

34000Pt
Limited Kame Box

36000Pt
2 Winter Buds

38000Pt
Event Story

40000Pt
1 R Revival Token

42000Pt
3 Limited Kame Bun

44000Pt
1 Dr Kashima Yuzo SR 【Ultra Demon Coach】

46000Pt
3 Lead Actor Trophy

48000Pt
1 Limited Bento

50000Pt
5 Gems

55000Pt
3 Kame Bun

60000Pt
Coins

65000Pt
Limited Kame Box

70000Pt
Event Story

75000Pt
3 Spring Seeds

80000Pt
1 Limited Bento

85000Pt
3 Summer Seeds

90000Pt
3 Limited Kame Bun

95000Pt
3 Autumn Seeds

100000Pt
5 Gems

110000Pt
3 Winter Seeds

120000Pt
1 R Revival Token

130000Pt
1000 Friend Points

140000Pt
Limited Kame Box

150000Pt
3 Spring Buds

160000Pt
1 Limited Bento

170000Pt
3 Summer Buds

180000Pt
3 Limited Kame Bun

190000Pt
3 Autumn Buds

200000Pt
3 Limited Kame Bun

220000Pt
3 Winter Buds

240000Pt
Limited Kame Box

260000Pt
2 Co Kashima Yuzo R 【Super Demon Coach】

280000Pt
20000 Coins

300000Pt
5 Premium Tokens

330000Pt
3 Limited Kame Bun

360000Pt
2 Ac Kashima Yuzo R 【Super Demon Coach】

400000Pt
1 Limited Bento

430000Pt
3 Limited Kame Bun

460000Pt
2000 Friend points

500000Pt
5 Gems

530000Pt
1 Limited Bento

560000Pt
2 Dr Kashima Yuzo R 【Super Demon Coach】

600000Pt
30000 Coins

630000Pt
Limited Kame Box

660000Pt
3 Limited Kame Bun

700000Pt
5 Gems
Point Rewards 730,000- 1,500,000
Points required
Rewards
Points required
Rewards
730,000Pt
2000 Friend points

760,000Pt
3 Spring Flowers

800,000Pt
1 SR Revival Tokens

830,000Pt
1 Limited Bento

860,000Pt
1 Limited Kame Box

900,000Pt
3 Summer Flowers

930,000Pt
3 Supporting Actor Award

960,000Pt
3 Lead Actor Trophy

1,000,000Pt
10 Gems

1,050,000Pt
3 Autumn Flowers

1,100,000Pt
1 Limited Kame Box

1,150,000Pt
3 Winter Flowers

1,200,000Pt
1 Limited Bento

1,250,000Pt
1 Limited Kame Box

1,300,000Pt
1 SSR Revival Tokens

1,350,000Pt
3 Supporting Actor Award

1,400,000Pt
3 Lead Actor Trophy

1,450,000Pt
1 Limited Kame Box

1,500,000Pt
10 Gems
Ranking
Rank in the leaderboards to get more prizes. Your rank will depend on how many Cheer Points you have earned (regardless if used). You will get the chance to get special Revival Tokens, in which you can use in Revival Token Tryouts!
Rank
Reward
0.1 - 0.5%
0.6 - 1.0%
1.1 - 2.0%
2.1 - 5.0%
5.1 - 10.0%
10.1 - 20.0%
20.1 - 30.0%
30.1 - 40.0%
40.1 - 50.0%
50.1 - 60.0%
60.1 - 80.0%
80.1 - 100.0%
Voice Lines
These lines can be heard when viewing the Event page. The actors are eager to give it their all for the upcoming audition for the new mixed play!
Cheer Event Lines #1
Character
Line
Audio

So long as you're cheering me on...

I know I'll do my very, very best!

I wanna be your number 1.

I'll give it my all for you...so watch me.

I know I', just your everyday guy, but that doesn't mean

I'm not gonna put my best foot forward for you!

Time to show you the true power of a child trapped in

an adult's body. Guess it's time to pull out the big guns for you.

With the skills I learned from my country, this will be a piece

of sponge cake. I will give it my best effort for you!

There are no such thing as big roles or small roles in auditions.

I'll still do my best, so keep your eyes on me.

I would've been fine with making costumes, but if you're going

to cheer for me like that, I guess I can try a bit harder.

I'll try harder than anyone here to become a marvelous prince for you!

I swear on my very special triangle that

I won't stop until my last breath.

As you wish, Kazunari Miyoshi's gonna go 'till the end!

All right, time to get this done.

I'm doin' this for you, so keep your eyes on me, yeah?

I'm not good at this kinda stuff, but if you want me to, I'll try.

Taichi Nanao reporting for duty!

All I gotta do is try my hardest, and I'm gonna! For you!

I'm nervous, but not like I am during a performance.

This'll all make for good experiece, so I'll try my best.

I finally got this chance, and I'm not handing it over to those brats. I plan to put everything I have into this.

All I have to do is act in a way that only I can.

No more regrets. I'm in your hands.

This might be the first time I've felt this pumper up in my for

an audition in my career. ...Guess I really will give it my all.

I can try hard too, sometimes. Especially since it looks like I'll

get something good if I do. Like marshmallows.

Hm, so you wish for me to give this my best effort? If that's what you wish, I simply have no choice but to fullfill it,no?

I'm not good at this sort of thing, but I'm sure I can make it work... of course, only if you give me those adorable cheers of yours.
Cheer Event Lines #2
Character
Line
Audio

Will you still cheer for me...?

Don't look at any other guys. Just look at me.

I really want to try hard this time.

...Think you can lend me some of your strength?

Man, I'm not trying to be pathetic, but...I don't think I can make it without your cheers to keep me going. You'll choose me, won't you?

I will swear an oath of loyalty to you. So...I hope you will only look at me.

Listen, I swear I'll pull off any role that's asked of me. So please...choose me.

Y'know, you've got nothing to lose and everything to gain by cheering for me. Not that I'll tell you what that is.

Um! If...if it's okay, c-could you please cheer for me...?

Give me your cheers, and I'll give you an Ultimate Mr. Triangle!

...What do you think? Doesn't it just make you wanna cheer for me?

Hey, how do you feel about me? Just thought Ikd ask...you know how it is.

...And? I already know you're gonna cheer for me the most. Right?

...I know I've got a long way to go still, but I still wanna act. If you can, I'd appreciate a hand.

Hey! I'll do my best, so um...
I'd be super happy if you cheered for me...

I know I'm being selfish, but...
can you cheer for me alone this time around?

This isn't like me, and I know it. But I'm still gonna say it...

I want to hear your voice. ...Just know that I'd only say this for you.

Here, for you. These are candytufs. ...I realize this is a sad attempt to win you over, but I hope you'll still keep cheering for me all the same.

Lately, all I've been thinking about is how to make more of an impact on you. I hoe you'll keep watching me act.

Have a marshmallow. I'm not above bribery. Hehe, just kidding. I can still keep going.

I am certain you are well aware of all of my charms. You must. Now, I'll be waiting for you here with my arms outstretched.

What should I do to make you fall for me? All I want is your love...can I have it?
Cheer Event Lines #3
Character
Line
Audio

It's the final battle! And I plan to win not by one hair, but many! Go, go, Citron!

It's the final leap. Will you keep cheering for me?
End of Cheer Event Lines
Character
Line
Audio

Are you tired at all? If there's something I can do to help, just let me know!

Good work. You're still cute, even when you're tired.

Good work out there. Rest up today, okay?

Good work. ...Come here. I'll show you all of my appreciation today.

Great work! I will show you my best gratitude dance!

Good work. As for a reward...I'll give you my best shoulder massage.

Good work out there. Why don't you take a break? You're looking a little worse for wear.

Thank you so much! Getting all of those Cheers from you made me really really happy!