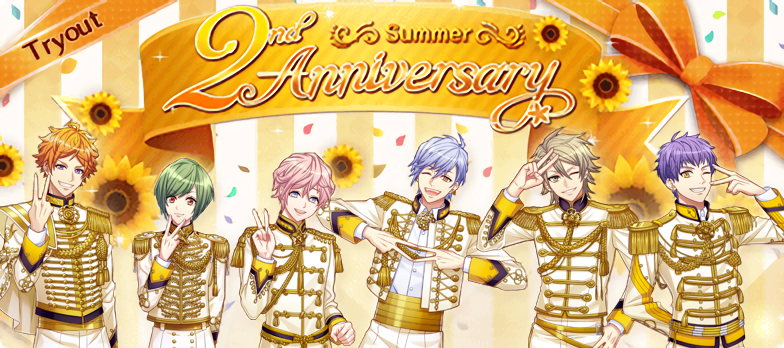 Event Duration
Start: October 3, 2021 20:00 PDT
End: October 21, 2021 23:59 PDT
Important:
All cards in this tryouts will have an advantage in the upcoming Towards Full Bloom/Event performances. This will be shown with a star icon

By pulling in this tryouts, you will gain which can be used in the upcoming anniversary event.
Limited Time Cards you can obtain
When doing a 10 pull, you'll have an SR guaranteed. Other cards you can obtain from this tryout can be found here.